Computing & Computer Science Books
Keep up to speed with the latest computing books from the Pearson online bookshop. Select books to help you become a Microsoft office expert, a java script wiz or a proficient digital photographer.

We have books that cover the basics or in-depth textbooks for a greater understanding.

Spiralbound, May 2013
ISBN13: 9780132675482
ISBN10: 013267548X
For introductory computer courses on Microsoft Office 2010 or courses in computer concepts with a lab component for Microsoft Office 2010 applications. Your Office...

How to Create, Manage, and Measure Brand Influencers in Social Media Marketing
Paperback, May 2013
ISBN13: 9780789751041
ISBN10: 0789751046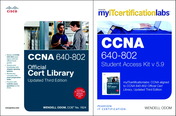 3rd Edition
Hardback with DVD, May 2013
ISBN13: 9781587204609
ISBN10: 1587204606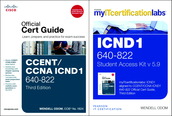 3rd Edition
Hardback with DVD, May 2013
ISBN13: 9781587204616
ISBN10: 1587204614

A Hands-on Guide to Building Rich Interactive Web Front Ends
Paperback, May 2013
ISBN13: 9780321815262
ISBN10: 0321815262

Turning Ideas and Sketches into Beautifully Designed Apps
Paperback, May 2013
ISBN13: 9780321886736
ISBN10: 0321886739

Paperback, May 2013
ISBN13: 9780789748539
ISBN10: 0789748533